Highlights of Speaker Talks
The Summit broadcast took place from Sept. 26 – Oct. 4, 2023. You can still watch these Summit Highlights.
The Summit broadcast took place from Sept. 26 – Oct. 4, 2023. 
Each day, we'll release 6-7 Speaker Talks, which are available to watch for free for 48 hours. You can watch a preview of most talks to decide which ones you are most interested in viewing.
Closing Event: Living Into the Healing Movement
Wednesday, October 4, 2023
WATCH THE RECORDING OF THE LIVE Opening Event
With Thomas Hübl, Laura Calderón de la Barca, Robin Alfred, Ruby Mendenhall, and Kim Rosen
In this closing event we shared our learning from the Summit and looked ahead to the future of collective trauma healing. The event included a panel discussion, talk from Thomas, short guided reflection journey, and poetry offering.
The recording of this event will be posted here soon!
Collective Trauma Summit Hosts
Matthew Green

Host, Climate Journalist, and Author of the Resonant World newsletter on Healing Collective Trauma.

Read Bio

Matthew Green

Matthew is a climate journalist and author of the Resonant World newsletter serving the global movement to heal collective trauma. His book Aftershock: Fighting War, Surviving Trauma, and Finding Peace documents how military veterans and their families are exploring new ways to heal from psychological injuries. He is a student in Thomas Hübl's Timeless Wisdom Training and an active participant in the Pocket Project.

Ruby Mendenhall

Host, Professor of Sociology and African American Studies, Associate Dean for Diversity and Democratization of Health Innovation

Read Bio

Ruby Mendenhall

Ruby Mendenhall is the Lee Dallenbauch Professor of Sociology, African American Studies, Urban and Regional Planning, Gender and Women's Studies and Social Work at the University of Illinois at Urbana-Champaign. Ruby is an Associate Dean for Diversity and Democratization of Health Innovation at the Carle Illinois College of Medicine. She is the founder of the Designing Resiliency and Well-being Maker Lab Node at the college of medicine. She is the co-developer of Designing Spaces of Hope: Interiors and Exteriors and the Community Healing and Resistance through Storytelling frameworks. Her research examines Black mothers' resiliency and spirituality, and how living in racially segregated neighborhoods with high levels of violence affects their mental and physical health. She is currently directing the STEM Illinois Nobel Project, funded by the National Science Foundation, which provides unprecedented access to computer science and the training of Community Health Workers (CHWs) and Citizen/Community Scientists (CSs). Recent grants from the MacArthur Foundation and the University of Illinois at Urbana-Champaign will also support work around training CHWs and CSs. She is the co-creator of the Wellness Store, which seeks to create a culture of health. Ruby discusses her vision for healing in her TEDxUIUC talk entitled DREAMing and Designing Spaces of Hope in a "Hidden America".

Robin Alfred

Host, Executive Coach, Facilitator of Transformation Fields, and Purpose Consultant

Read Bio

Robin Alfred

Robin Alfred has been studying with Thomas for over 15 years. He is a Senior Student and has had the honour and delight of serving as a mentor on many of Thomas's online courses and of being one of the co-hosts of each of the four previous Online Trauma Summits. Robin's passion is to support individual and collective awakening through the embodiment of the timeless, and yet contemporary, mystical teachings that Thomas offers. He practices this in his work as an executive coach, leadership trainer, event facilitator and organisational consultant, all of which have a global reach. He describes his purpose as 'the facilitation of transformational and healing fields' – be this in individuals, groups or organisations. Born into a Jewish family, with refugee grandparents who suffered the trauma of persecution in Russia and Poland, Robin has now lived for 28 years in the Findhorn ecovillage and spiritual community in Scotland and studied with a Sufi master for 6 years before meeting Thomas. Robin is a lover of silence, poetry, nature and all things sustainable.
Dr. Angel Acosta

Host and Principal Consultant at Acosta Consulting

Read Bio

Dr. Angel Acosta

For the last decade, Dr. Angel Acosta has worked to bridge the fields of leadership, social justice, and mindfulness. With a doctorate degree in curriculum and teaching from Teachers College, Columbia University, Dr. Acosta has supported educational leaders and their students by facilitating leadership trainings, creating pathways to higher education, and designing dynamic learning experiences. His dissertation explored healing-centered education as a promising framework for educational leadership development.

After participating in the Mind and Life Institute's Academy for Contemplative Leadership, Dr. Acosta began consulting and developing learning experiences that weave leadership development with conversations about inequality and healing, to support educational leaders through contemplative and restorative practices. As a former trustee for the Center for Contemplative Mind in Society, he participated as a speaker and discussant at the Asia Pacific Forum on Holistic Education in Kyoto, Japan. He continues to consult for organizations like the NYC Department of Education, UNICEF, Columbia University and others. Over the last couple of years, he has designed the Contemplating 400 Years of Inequality Experience–a contemplative journey to understand structural inequality. He's a proud member of the 400 Years of Inequality Project, based at the New School.

Anna Molitor

Poetry Curator and Host, Somatic Healing Practitioner and Group Facilitator

Read Bio

Anna Molitor

Anna is a somatic healing practitioner, group facilitator, and a lover of poetry and movement arts that open a path toward what is most essential. She has a deep passion for the mystery and precision of individual and collective trauma healing and restoration. Anna's work is deeply informed by 10 years of study and work with Thomas Hübl, her immersion as an assistant facilitator in Bloodline Healing (an ancestral healing modality), and her study of Somatic Experiencing Trauma Healing. She bows to the poets, myth-tellers, musicians, healers, teachers, dancers, artists and wild creatures who have blessed her path and woven their magic into who she has become. Anna is a senior student of Thomas Hübl and an assistant and mentor for the current Timeless Wisdom Training. She is delighted to serve for the fifth year as the Collective Trauma Summit Poetry Curator.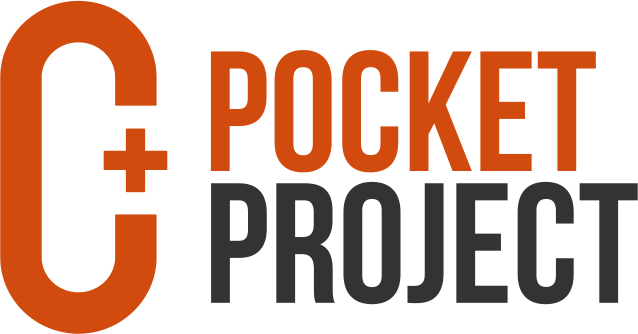 The Pocket Project is a nonprofit organization dedicated to growing a culture of trauma-informed care. We develop training, consulting, and social impact projects that contribute to the global restoration movement. Click Here to Learn More ➤