Join us for the FREE Summit Sept. 26 - Oct. 4
Sign up today and attend a special Preview Event
Voices for Global Healing
Innovative Approaches to Collective Trauma Work
With Thomas Hübl and Summit Hosts
Recording is available now!
9am L.A. / 12pm N.Y. / 6pm Berlin
You'll also receive access to the recording after the event.
"The world is facing a series of collective trauma events and as a society we urgently need to develop solutions to address the core underlying issues and to help those going through current crises."
About The Collective Trauma Summit 2023
Enter your email for access to the FREE Online Summit with over 60 expert talks, teachings, and poetry readings:
Join a Global Transformation Movement.
You're invited to a 9-day online gathering where we share ideas and inspire action to heal individual, ancestral and collective trauma.
Explore Emergent Approaches to Healing Collective Trauma
Join a worldwide community for our 5th annual event, featuring expert presentations, talks, poetry readings, movement sessions, guided meditations, and panel discussions.
+ Sign up for the free event and get instant access to a chapter from Thomas Hübl's new book, Attuned.
Attend the Collective Trauma Summit
Creating a Global Healing Movement
Learn how to address individual, ancestral, and collective trauma from 60+ speakers, artists, and visionaries
60+ Speakers to Teach, Guide, and Encourage You
Learn from teachers, coaches, authors, artists, activists, and leading experts in trauma, self-care, health & wellness, mindfulness, and more.
Insights, Inspiration, and Actionable Practices
Deep conversations on the most pressing issues of our time that illuminate the root causes of trauma and help us create a global healing response system.
How collective and ancestral trauma surface in individual therapy, collective therapy models, and more. Click the arrows to view more speakers on this topic.
Dr. Gabor Maté
Physician and Author of The Myth of Normal
Relational Attunement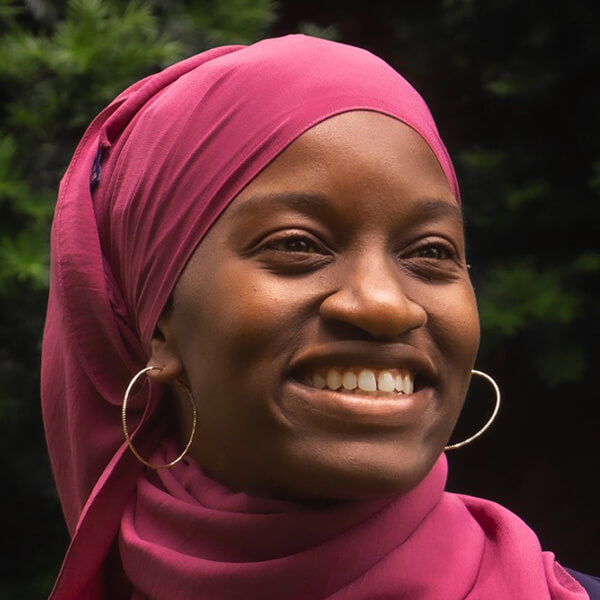 Fatimah Finney
Therapist, Consultant, Trainer, and Author
Healing Legacy Burdens
Peter A. Levine, PhD
Founder, Ergos Institute of Somatic Education and Somatic Experiencing International
Healing Through Connection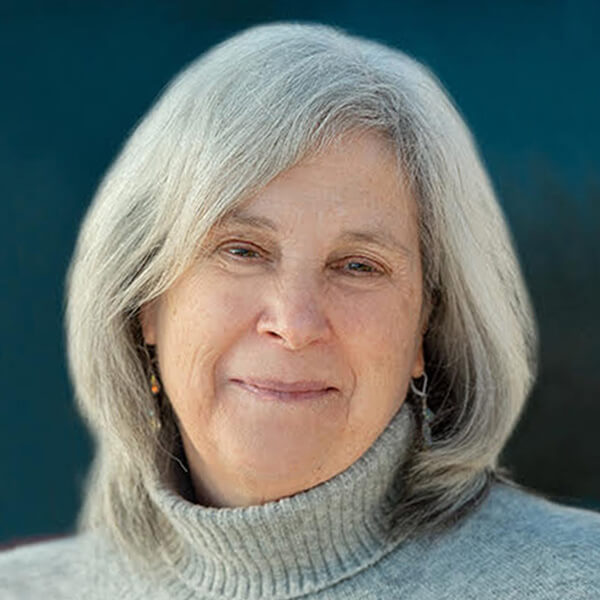 Deb Dana, LCSW
Author, Consultant, and Developer of the Rhythm of Regulation Training Series
Panel: Women in Trauma-Informed Leadership
Richard C. Schwartz, PhD
Internal Family Systems Therapy Founder
Healing Legacy Burdens
Dr. Diane Poole Heller
Founder, Trauma Solutions
Loneliness, Attachment, and Trauma
Yolo Akili Robinson
Executive Director, Black Emotional and Mental Health Collective (BEAM)
Racial and Gender Justice
Dr. Dan Siegel
Executive Director, Mindsight Institute
The Neuroscience of Connection
Terry Real, LICSW
Bestselling Author, Family Therapist, and Founder of The Relational Life Institute
Relational Living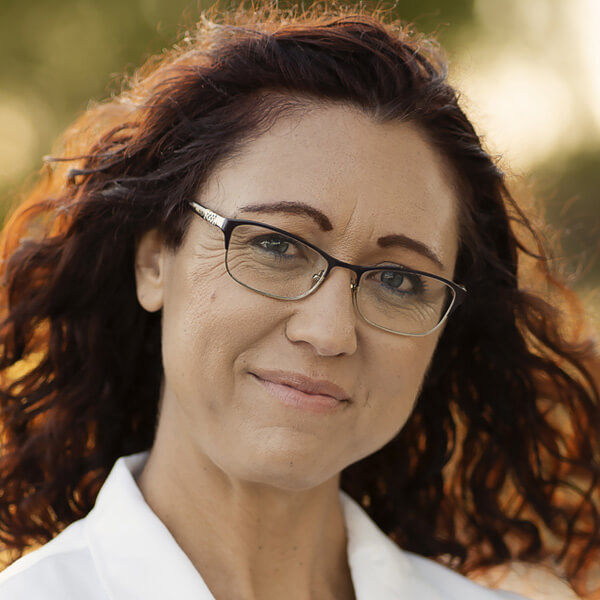 Dr. Aimie Apigian, MS, MPH
Founder, Trauma Healing Accelerated
Biology of Trauma
Transforming challenges into post-traumatic learning and resilience in humanitarian work, refugee aid, and more. Click the arrows to view more speakers on this topic.
Chelsea Handler
Comedian, Television Host, Six-Time NYT Best-Selling Author and Advocate
Growing Through Trauma
Alok Vaid-Menon
Artist
Freedom From Gender Norms
Alanis Morissette
Wholeness Advocate, Thought Leader, and Grammy Award-Winning Singer-Songwriter
Journey of Empowerment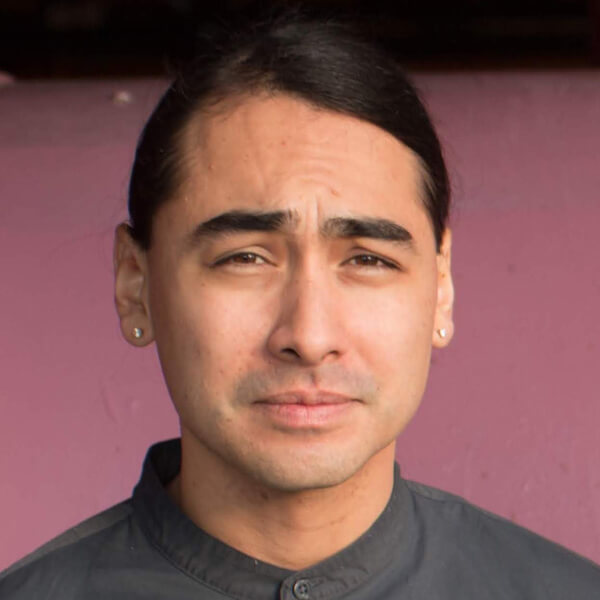 Julian Brave NoiseCat
Writer and Filmmaker
Reclaiming Indigenous Narratives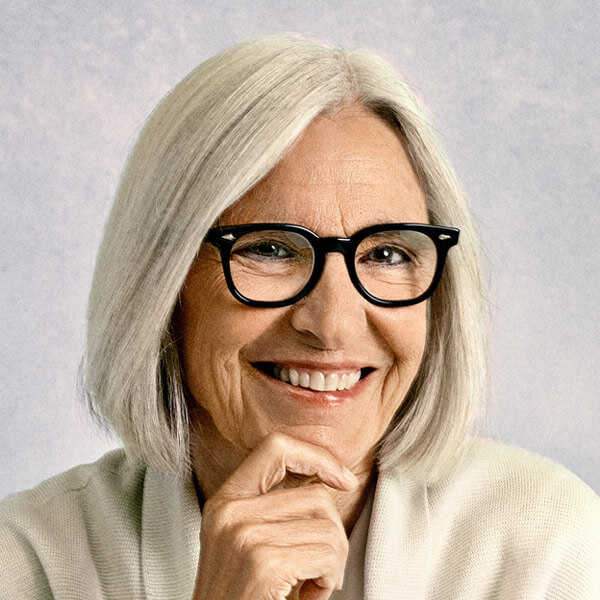 Eileen Fisher
Founder, EILEEN FISHER, Inc.
Transforming Global Systems
Shelly Tygielski
Trauma-Informed Mindfulness Teacher and Founder, Pandemic of Love
Growing Through Trauma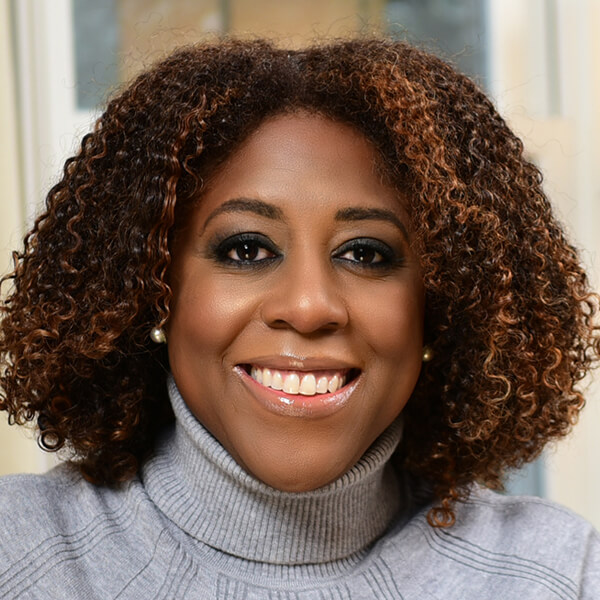 Tjada D'Oyen McKenna
Chief Executive Officer of Mercy Corps
Evolving Humanitarian Work
Flavia Valgiusti
Former Judge, Professor of Neuroscience and Law, and Trauma-Informed Law Consultant
Trauma-Informed Law
Josh Goldberg
CEO, Boulder Crest Foundation and Author of Struggle Well
Trauma Healing for Veterans
Nadine B. Hack
CEO, beCause Global Consulting and Author of The Power of Connectedness
Compassion and Connection
Fleet Maull, PhD
Dharma Teacher, Founder of Heart Mind Institute & Prison Mindfulness Institute, and Author of Radical Responsibility
Incarceration Trauma and Healing
Miguel Salazar
Director and Producer
Healing Colombia Through Truth Telling
Ciro Galindo
Survivor of Colombian Conflict
Healing Colombia Through Truth Telling
Major (Rtd) Cormac Doyle
Founder, The Serenity Project and Creator, UltraBLS/VRT
Trauma Healing for Veterans
Bernard Moss
Emotional Intelligence Facilitator
Incarceration Trauma and Healing
Spiritual Trauma and Healing
Work that restores our innate connection after spiritual wounding and how this connection greatly resources us for additional healing. Click the arrows to view more speakers on this topic.
Thomas Hübl
Host, Teacher, Author of Attuned and Healing Collective Trauma, and Founder, Academy of Inner Science
Creating Healing Spaces
Michael B. Beckwith
Founder and CEO, Agape International Spiritual Center, Author of Life Visioning
Take Back Your Mind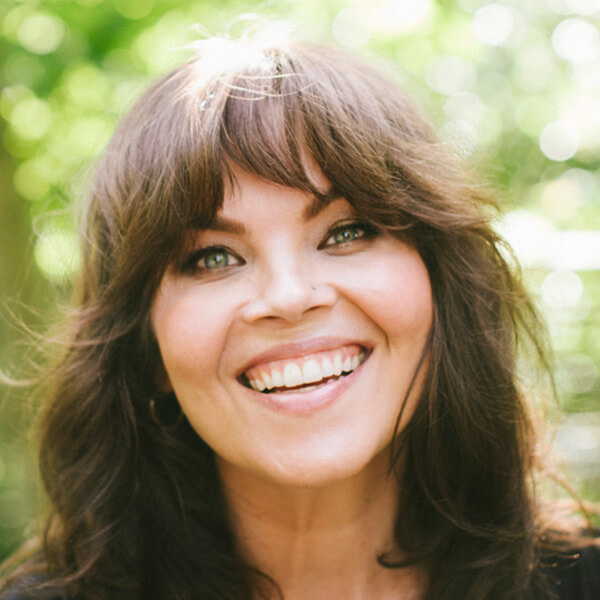 Danielle LaPorte
Creator of the Heart Centered Leadership Program and Membership and Author of How To Be Loving
Courage, Compassion, and Karma
Sarah Edmondson
Actor, Podcast Host, Author and Speaker
Becoming Cult Literate
Rabbi Dr. Tirzah Firestone
Author, Jungian Psychotherapist, and Renowned Jewish Scholar
Metabolizing Intergenerational Trauma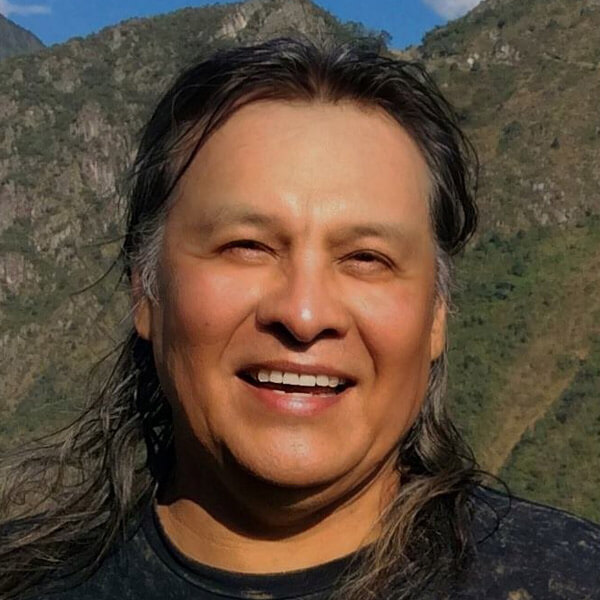 Tiokasin Ghosthorse
Host of First Voices Radio National/International
Embracing Earth's Wisdom
Lama Tsomo
Lama, Author, and Co-founder, Namchak Retreat Ranch
Buddhist Practices for Healing
Lama Rod Owens
Black Buddhist Southern Queen
Becoming a New Saint
Explorations in collective liberation and restorative justice; trauma-informed approaches to advance racial equity. Click the arrows to view more speakers on this topic.
adrienne maree brown
Emergent Strategist, Pleasure Activist, Visionary Fiction Author, Podcaster, Facilitator and Mediator
Emergent Strategy
Dr. Lyla June Johnston
Indigenous Musician, Author, and Community Organizer
A Home for All Species
Ayọ Tometi
Human Rights Leader, Co-Founder, #BlackLivesMatter, and Founder, Diaspora Rising
Collective Healing Through Activism
Dr. Joy A. DeGruy
Educator, Best-Selling Author, and Activist for Humanity
How Are the Children?
Shawn Ginwright, PhD
Chief Executive Officer, Flourish Agenda, Inc
Seeing Beyond Oppression
Jerry Tello
Internationally Recognized Speaker, Healing Practitioner, and Community Elder
Sacredness of Soul
Mia Mingus
Founder of SOIL: A Transformative Justice Project
Disability Justice
The growing need for trauma-informed climate activism and natural disaster relief work; working with anxiety, overwhelm, and disassociation to shift into effective activism, highlighting informative science. Click the arrows to view more speakers on this topic.
Britt Wray, PhD
Author and Researcher at the Forefront of Climate Change and Mental Health
Climate Anxiety
Dr. Peter Kalmus
Climate Scientist and Author
Capitalism and Climate Crisis
Kayly Ober
Senior Program Officer, U.S. Institute of Peace
Climate Displacement and Resettlement
Maki Sato, PhD
Associate Professor, University of Tokyo
Panel: Climate Advocacy and Healing
Jude Currivan, PhD
Cosmologist, Best-Selling and Award-Winning Author, and Co-Founder, WholeWorld View
The Breath of the Universe
Father Joshtrom Isaac Kureethadam
Cosmologist, Environmental Philosopher, Theologian, and Writer
Gardening with God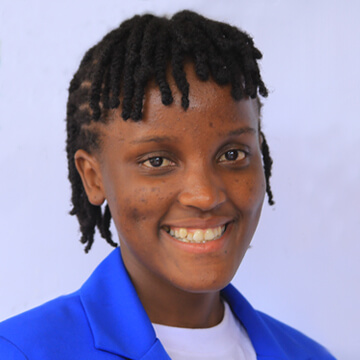 Vanessa Nakate
Climate Justice Activist and Author of A Bigger Picture
Panel: Climate Advocacy and Healing
Trauma-Informed Media, Tech, Economy, and Leadership
Shifting from systems that trigger toxic anger, fear, separation, and defensiveness to systems that are intelligent reflections of the underlying collective trauma, informing the collective body and bringing the world closer. Click the arrows to view more speakers on this topic.
Stephen Gyllenhaal
Founder, Identity Development Institute and Filmmaker
The Healing Power of Resonance
Dr. Julia Kim
Consultant, Wellbeing and Wellbeing Economics
Holistic Economic Healing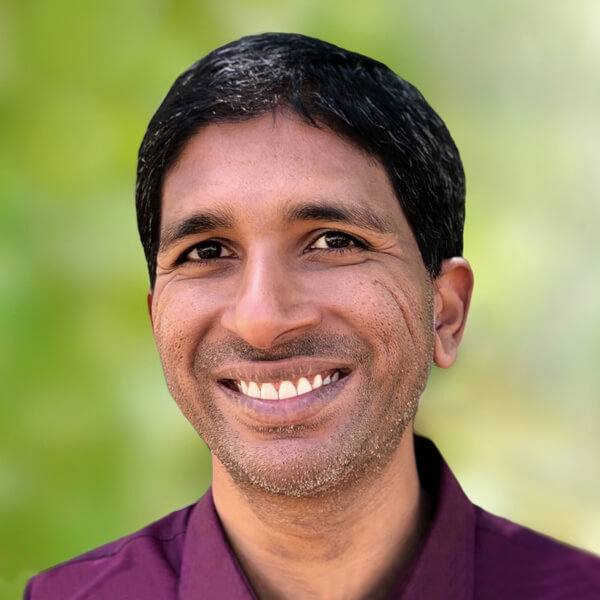 Randima Fernando
Co-Founder, Center for Humane Technology
Building Humane Technology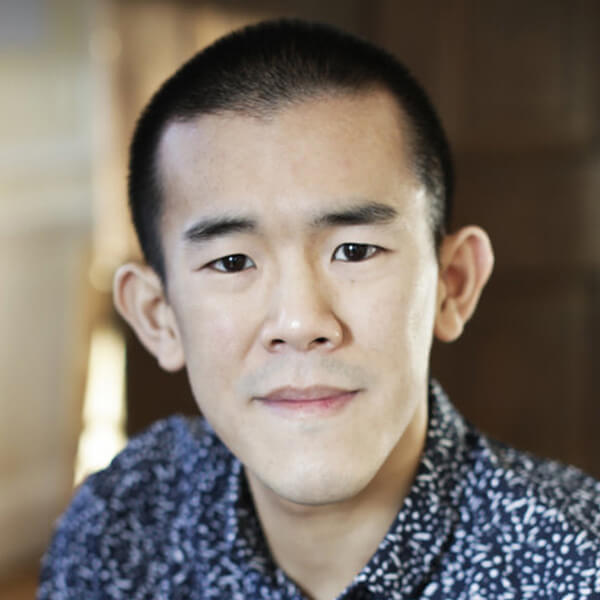 Ed Yong
Pulitzer-winning Author of An Immense World
Empathetic Pandemic Journalism
Frederic Laloux
Founder, The Week, and Author, Reinventing Organizations
Trauma-Informed Organizations
Dr. Rola Hallam
Doctor, Humanitarian, Trauma-Informed Life Coach, Founder, CanDo
Panel: Women in Trauma-Informed Leadership
Edgar Villanueva
Author, Activist, and CEO, Decolonizing Wealth Project and Liberated Capital
Decolonizing Wealth
Barbro Svedberg
Specialist/Senior Advisor at Folke Bernadotte Academy
Mediating Active Conflict
Bob Delaney
Author and Consultant
The Moral Injury of Lying
Maria Leister
Director, Harvard Program in Refugee Trauma
Panel: Women in Trauma-Informed Leadership
Helen Epstein
Author and Journalist
Learning From Survivors
Art, Music, and Integration Practices
Acknowledging the necessity of the art, music, and somatic therapies in healing and integrating trauma. Click the arrows to view more speakers on this topic.
Ohad Naharin
Choreographer, Gaga Movement Originator
Transformation Through Movement
Licia Sky
Somatic Educator and Co-Founder, Trauma Research Foundation
Meditation: Expanded Awareness
Phoenix Song
Teacher, Performer, Writer, and Healer of Phoenix Song Music
Chakra Sound Bath
Yehudit Sasportas
International Artist and Professor at Bezalel Academy
Artistic Navigation of Shadow
Mimi Kuo-Deemer
Author and Teacher of Qigong, Meditation, and Baguazhang
Qigong for Vitality and Ease
Jami Sieber
Electric Cellist, Vocalist, and Composer
Feast of Losses
Kim Rosen
Author, Spoken Word Artist, Ceremonialist, and Founder, S.H.E. College Fund for Maasai Girls
Feast of Losses
Susanna Barkataki
Yoga Unity Activist and Author of Embrace Yoga's Roots
Traditional Yoga for Self-Care: A Trauma-Informed Class
Ron Artis II
Artist and Public Speaker
Music is My Language
Readings and conversations

+ SPECIAL REGISTRATION BONUS
Sign up for the Free Summit and receive a Chapter of the new book by Thomas Hübl
Practicing Interdependence to Heal Our Trauma—and Our World
Sign up for the FREE 9-day event
Learn from 60+ experts and visionaries as you explore emergent approaches and solutions to collective trauma.
Collective Trauma Summit Hosts
Matthew Green

Host, Climate Journalist, and Author of the Resonant World newsletter on Healing Collective Trauma.

Read Bio

Matthew Green

Matthew is a climate journalist and author of the Resonant World newsletter serving the global movement to heal collective trauma. His book Aftershock: Fighting War, Surviving Trauma, and Finding Peace documents how military veterans and their families are exploring new ways to heal from psychological injuries. He is a student in Thomas Hübl's Timeless Wisdom Training and an active participant in the Pocket Project.

Ruby Mendenhall

Host, Professor of Sociology and African American Studies, Associate Dean for Diversity and Democratization of Health Innovation

Read Bio

Ruby Mendenhall

Ruby Mendenhall is the Lee Dallenbauch Professor of Sociology, African American Studies, Urban and Regional Planning, Gender and Women's Studies and Social Work at the University of Illinois at Urbana-Champaign. Ruby is an Associate Dean for Diversity and Democratization of Health Innovation at the Carle Illinois College of Medicine. She is the founder of the Designing Resiliency and Well-being Maker Lab Node at the college of medicine. She is the co-developer of Designing Spaces of Hope: Interiors and Exteriors and the Community Healing and Resistance through Storytelling frameworks. Her research examines Black mothers' resiliency and spirituality, and how living in racially segregated neighborhoods with high levels of violence affects their mental and physical health. She is currently directing the STEM Illinois Nobel Project, funded by the National Science Foundation, which provides unprecedented access to computer science and the training of Community Health Workers (CHWs) and Citizen/Community Scientists (CSs). Recent grants from the MacArthur Foundation and the University of Illinois at Urbana-Champaign will also support work around training CHWs and CSs. She is the co-creator of the Wellness Store, which seeks to create a culture of health. Ruby discusses her vision for healing in her TEDxUIUC talk entitled DREAMing and Designing Spaces of Hope in a "Hidden America".

Robin Alfred

Host, Executive Coach, Facilitator of Transformation Fields, and Purpose Consultant

Read Bio

Robin Alfred

Robin Alfred has been studying with Thomas for over 15 years. He is a Senior Student and has had the honour and delight of serving as a mentor on many of Thomas's online courses and of being one of the co-hosts of each of the four previous Online Trauma Summits. Robin's passion is to support individual and collective awakening through the embodiment of the timeless, and yet contemporary, mystical teachings that Thomas offers. He practices this in his work as an executive coach, leadership trainer, event facilitator and organisational consultant, all of which have a global reach. He describes his purpose as 'the facilitation of transformational and healing fields' – be this in individuals, groups or organisations. Born into a Jewish family, with refugee grandparents who suffered the trauma of persecution in Russia and Poland, Robin has now lived for 28 years in the Findhorn ecovillage and spiritual community in Scotland and studied with a Sufi master for 6 years before meeting Thomas. Robin is a lover of silence, poetry, nature and all things sustainable.
Dr. Angel Acosta

Host and Principal Consultant at Acosta Consulting

Read Bio

Dr. Angel Acosta

For the last decade, Dr. Angel Acosta has worked to bridge the fields of leadership, social justice, and mindfulness. With a doctorate degree in curriculum and teaching from Teachers College, Columbia University, Dr. Acosta has supported educational leaders and their students by facilitating leadership trainings, creating pathways to higher education, and designing dynamic learning experiences. His dissertation explored healing-centered education as a promising framework for educational leadership development.

After participating in the Mind and Life Institute's Academy for Contemplative Leadership, Dr. Acosta began consulting and developing learning experiences that weave leadership development with conversations about inequality and healing, to support educational leaders through contemplative and restorative practices. As a former trustee for the Center for Contemplative Mind in Society, he participated as a speaker and discussant at the Asia Pacific Forum on Holistic Education in Kyoto, Japan. He continues to consult for organizations like the NYC Department of Education, UNICEF, Columbia University and others. Over the last couple of years, he has designed the Contemplating 400 Years of Inequality Experience–a contemplative journey to understand structural inequality. He's a proud member of the 400 Years of Inequality Project, based at the New School.

Anna Molitor

Poetry Curator and Host, Somatic Healing Practitioner and Group Facilitator

Read Bio

Anna Molitor

Anna is a somatic healing practitioner, group facilitator, and a lover of poetry and movement arts that open a path toward what is most essential. She has a deep passion for the mystery and precision of individual and collective trauma healing and restoration. Anna's work is deeply informed by 10 years of study and work with Thomas Hübl, her immersion as an assistant facilitator in Bloodline Healing (an ancestral healing modality), and her study of Somatic Experiencing Trauma Healing. She bows to the poets, myth-tellers, musicians, healers, teachers, dancers, artists and wild creatures who have blessed her path and woven their magic into who she has become. Anna is a senior student of Thomas Hübl and an assistant and mentor for the current Timeless Wisdom Training. She is delighted to serve for the fifth year as the Collective Trauma Summit Poetry Curator.
Receive a Daily Guided Video and Join Us for Live Event Broadcasts
Receive a Daily Insight Video from Thomas Hübl
Each day you'll receive a short video from Thomas with insights and guidance to accompany your day of talks, events, and practices.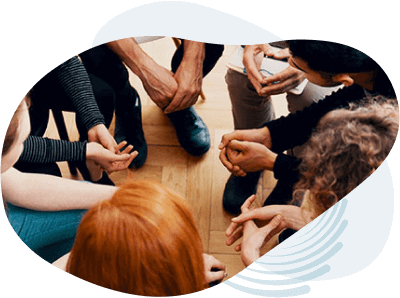 A Cross-Disciplinary Approach to Collective Trauma
Meet psychotherapists, experts in public health, medicine, neuroscience, and meditation, poets, artists, Indigenous elders, and leading academic researchers.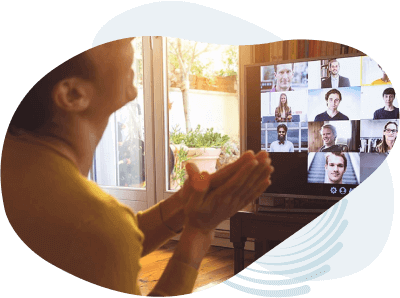 Attend Special LIVE Events
Join a global community for live online events – including poetry readings, music, guided reflection, Global Social Witnessing, and toning with Thomas.
A Special Interview with Thomas Hübl
As the convener of the Summit, Thomas offered his unique perspective on healing collective trauma.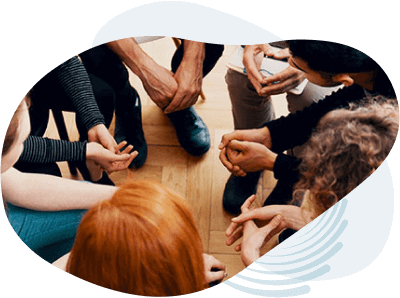 A Cross-Disciplinary Approach to Collective Trauma
Meet psychotherapists, experts in public health, medicine, neuroscience, and meditation, poets, artists, Indigenous elders, and leading academic researchers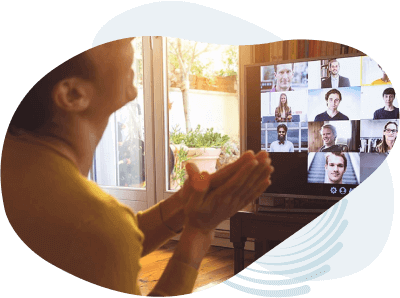 Enjoy replays of the three live events from the Summit which included poetry readings, music, panel discussions, guided reflection, Global Social Witnessing, and toning with Thomas.

Sign up for the FREE 9-day event
Learn from 60+ experts and visionaries as you explore emergent approaches and solutions to collective trauma.
Enter your email address to register for the FREE Collective Trauma Summit
"*" indicates required fields
Our Privacy Policy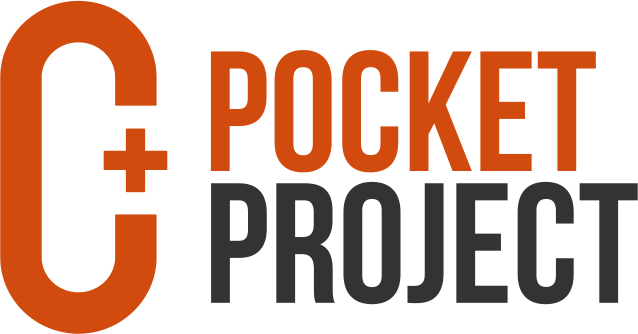 The Pocket Project is a nonprofit organization dedicated to growing a culture of trauma-informed care. We develop training, consulting, and social impact projects that contribute to the global restoration movement.