A 9-day online gathering to share ideas and inspire action to heal individual, ancestral and collective trauma.
FREE ENCORE EVENT THROUGH OCT. 8, 2023
FREE ENCORE EVENT extended THROUGH OCT. 9, 2023
The Summit broadcast took place from Sept. 28 – Oct. 6, 2022.
Below on this page you'll find short previews of some of the Speaker Talks from this year's Summit. Click here to see the full schedule of talks and events >
The Summit begins on September 26.
In the meantime, we hope you enjoy these previews from some of the talks that will be included! Additional videos will be shared each week leading up to the Summit.
Alanis Morissette is a Grammy award-winning singer-songwriter, as well as a profound and impactful wholeness advocate and thought leader. In her exciting conversation with Thomas, Alanis reflects on our interconnectedness and the challenges of living in a dualistic world. Through realizing the importance and power of doing our own work, we can emit an integrated energy field for others, and consciously choose to step through the fear – sometimes terror – to make true intimate connections.
Alanis Morissette is a widely influential singer-songwriter with 14 Canadian Juno Awards, 7 Grammys, and over 75 million albums sold. She's known for her debut Jagged Little Pill, and has released nine more acclaimed albums. Beyond music and acting, she's committed to spiritual and psychological well-being, supporting causes like recovery and female empowerment. In 2016, she launched a podcast where she shares her insights. Her multifaceted career highlights her impact across multiple platforms and subjects.
We hope you enjoy the short clip below from Thomas Hübl's conversation with Andrea Gibson, Poet, Author and Speaker. Andrea was diagnosed two years ago with an aggressive form of ovarian cancer, and it changed their life in powerful and deeply, unexpectedly positive ways. In this clip you'll hear a short sample of their life-questioning and life-affirming poetry, and about what they've come to understand about what's really important in life.
Andrea Gibson is one of the most celebrated and influential spoken word poets of our time. Best known for their live performances, Gibson has changed the landscape of what it means to attend a "poetry show." Gibson's poems center around LGBTQ issues, spirituality, feminism, mental health, and social justice. The winner of the first Women's World Poetry Slam, Gibson is the author of seven award-winning books and seven full-length albums. Their live shows have become loving and supportive ecosystems for audiences to feel seen, heard, and held through Gibson's art.
Randima Fernando, Co-Founder of the Center for Humane Technology shares about the addictive nature of technology, and how the profit model within our current system requires that addictiveness. He also puts forth an elegant plan for taking back your attention. 
Randima Fernando is a Co-Founder of the Center for Humane Technology, which has helped over 100 million people globally understand the harms of extractive technology through the documentary film "The Social Dilemma," the podcast Your Undivided Attention, and many other projects. Randima served for seven years as founding Executive Director at Mindful Schools, a nonprofit that has taught mindfulness to millions of kids and over 50,000 educators worldwide. Randima has led many award-winning projects and authored three #1-ranked books on 3D graphics over seven years at NVIDIA. He also serves on the board of Spirit Rock Meditation Center.
We hope you enjoy the short clip below from Thomas Hübl's conversation with Dr. Joy DeGruy, Educator and Bestselling Author of Post Traumatic Slave Syndrome as she shares her vision for people from different backgrounds to overcome bias, thus healing trauma. She reflects on the experience of living as a Black woman in the American South and tells a powerful story that illustrates the ways that racism infiltrates daily life — and the importance of each person using their position to speak up when possible.
Dr. Joy DeGruy is an internationally renowned researcher and educator. For over two decades, she served as an Assistant Professor at Portland State University's School of Social Work and now serves as President and Chief Executive Officer of Joy DeGruy Publications Inc. Her research focuses on the intersection of racism, trauma, violence, and American chattel slavery. She conducts workshops and trainings in the areas of Intergenerational/Historical trauma, mental health, social justice, improvement strategies, and evidence-based model development. Dr. DeGruy has published numerous refereed journal articles and authored her seminal book entitled Post Traumatic Slave Syndrome: America's Legacy of Enduring Injury & Healing.
Introduced by Summit Convener Thomas Hübl, this video includes clips from the full conversations with:
Dr. Lyla June Johnston, Indigenous Musician, Author, and Community Organizer on A Home for All Species
Sarah Edmondson, Actor, Podcast Host, Author, and Speaker on Becoming Cult Literate
Peter A. Levine, PhD, Founder of Ergos Institute of Somatic Education; Somatic Experiencing International on Healing Through Connection
Rabbi Dr. Tirzah Firestone, Author, Jungian Psychotherapist, Renowned Jewish Scholar on Metabolizing Intergenerational Trauma
Jericho Brown, Pulitzer Prize-Winning Poet on The Music of Language
The video clip below is a preview of Thomas Hübl's conversation with Restorative Justice Facilitator and Public Speaker sujatha baliga as she shares an example from a Restorative Justice circle about finding people who see the goodness in perpetrators, in order to support positive shifts in their lives. Especially in situations of structural oppression, Restorative Justice looks at how to resource people while also calling them to account for the harm they caused. Even in the face of a lack of resources and continuous oppression, how can we still chose to be beholden to our own path of goodness?
sujatha baliga's work is characterized by an equal dedication to people who've experienced and caused harm and violence. A former victim advocate and public defender, sujatha is a frequent guest lecturer at universities and conferences about her decades of restorative justice work. She also speaks publicly and inside prisons about her own experiences as a survivor of child sexual abuse and her path to forgiveness. Her personal and research interests include the forgiveness of seemingly unforgivable acts, survivor-led movements, restorative justice's potential impact on racial disparities in our legal systems, and Buddhist approaches to conflict transformation. She's a member of the Gyuto Foundation in Richmond, CA, where she leads meditation on Monday nights. She was named a 2019 MacArthur Fellow.
The three talks featured in this video include Summit Convener Thomas Hübl with Dr. Stephen Porges, Summit Co-Host Dr. Angel Acosta with Dr. Bayo Akomolafe, and Thomas Hübl with Christiana Figueres.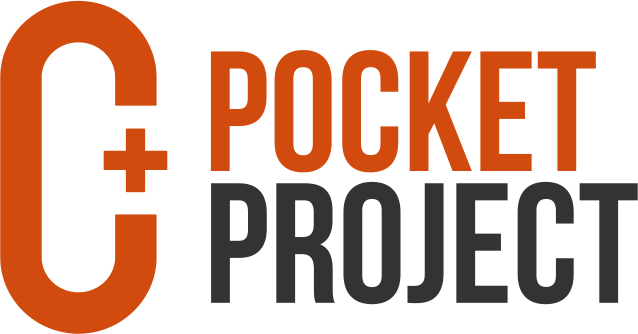 The Pocket Project is a nonprofit organization dedicated to growing a culture of trauma-informed care. We develop training, consulting, and social impact projects that contribute to the global restoration movement. Click Here to Learn More ➤