You're officially registered for the Collective Trauma Summit!
Your access information is on its way to your inbox.
You're officially registered for the LIVE Preview Event on August 24th and the 2023 Collective Trauma Summit!
Your access information is on its way to your inbox.
In the meantime, please watch this short video to find out how you can get more out of your Summit experience.
Limited Time 50% Discount
Participation in the Summit is FREE—with each day's videos available for 48 hours.
If you want to own ALL the events, talks, teachings and BONUSES, so you can watch or listen anytime, at home or on-the-go…
Choose the Collective Trauma Healing Upgrade Package...
Now available at a special pre-event price
Get LIFETIME ACCESS to 60+ Expert Talks and Panel Recordings now!
Maximize Your Savings Before the Price Goes Up
Collective Trauma Healing Upgrade Package
Here's everything you'll receive for only $197
(a savings of $200 off the regular price)…
Here's EVERYTHING that's included:
60+ Downloadable Expert Speaker Talks and Panel Recordings
from the 2023 Collective Trauma Summit. Watch or listen at home or on-the-go on your mobile device—over 50 hours of inspiring conversations. [$600 Value]
Full Audio MP3s and PDF Transcripts of every video recording, so you can listen, take notes or read-along whenever its convenient for you. [$200 Value]
Your own unique private login that gives you lifetime access to all your content from your computer or mobile device 24/7/365.
Plus, receive these exclusive Summit Bonuses...
BONUS #1: Over 20 Special SPEAKER GIFTS on how you can work with collective trauma, prepared by world-renowned experts and thought leaders. [$300 Value]
BONUS #2: Understanding Collective Trauma Course with Thomas Hübl with 6 video teachings on theories and emerging research in the field of collective trauma healing—including practices for self-regulation, relational presence (as a core resource), and a journey in levels of collective presencing. [$195 Value]
BONUS #3: Meditation Collection to Regulate the Nervous System, Metabolize Stress, and Reduce Overwhelm a set of 3 guided meditations from Thomas, perfect for practicing spaciousness, restoring a sense of safety, and reinforcing stress resilience in our chronically hectic lives. [$100 Value]
BONUS #4: Landmark Chapters and Essential Reading from Thomas Hübl including Chapter 1 of Healing Collective Trauma and a special excerpt on Global Social Witnessing from the new book, Attuned
Our 100% Unconditional Guarantee
We believe that collective trauma healing is an important movement in the world and that the over 50 hours of online Summit recordings and bonuses will be such a valuable learning resource, we're offering an unconditional 21-day guarantee so you can purchase the upgrade kit at completely no risk. If for any reason you decide it is not for you, send us an email and we will refund you no questions asked.
We understand that financial and economic circumstances vary widely within our global community. To ensure the Collective Trauma Healing Upgrade Package is made available to as many people as possible, we are offering a limited number of partial scholarships for those with financial need who are deeply committed to personal and collective healing.
If you are interested in being considered for a scholarship, please click here to apply.
PURCHASE THE COLLECTIVE TRAUMA HEALING UPGRADE PACKAGE TO GET:
LIFETIME Access to 60+ Speaker Talks with over 50 Hours of Powerful Insights & Practices Plus Special Events and Panels

Readings and conversations
CONVERSATIONS AND PERFORMANCES
Yehudit Sasportas

International Artist and Professor at Bezalel Academy

Artistic Navigation of Shadow

Read Bio

Yehudit Sasportas

Yehudit Sasportas is one of the most prominent and prolific Israeli artists working in the local and international art scene today. Her work is focused on site-specific installations, which include sculptures, drawings, video, and sound works, and calls for an intense and overwhelming sensory experience. Her installations have gone through a process of adapting and responding to the architecture of various museum spaces while forming into artworks that present a new way of reading architecture itself, as well as the wider cultural context it was created in.

Her sculptural installations deal with a fascinating correspondence taking place between subconscious materials, unspoken and unseen, and the way these layers of information activate conscious areas across the surface. Sasportas' Active Consciousness films, which were made over the course of more than seven years, present relatively simple actions, yet such that provoke a deep and condensed discussion about the manner in which we experience, understand, and project our own personal stories onto reality. This series as well as others have brought Sasportas' works to receive meaningful recognition as an artist with clear political relevance.

Sasportas represented Israel in the 2007 Venice Biennial and has presented more than ten international museum solo exhibitions during the last decade, in venues such as The Arter Museum, Istanbul, The Kunsthalle Basel, The Berkley Museum of Art, San Francisco, The Kunstverein Braunschweig, DA2 Domus Atrium, Salamanca, and The Israel Museum, Jerusalem.

Ohad Naharin

Choreographer, Gaga Movement Originator

Transformation Through Movement

Read Bio

Ohad Naharin

Ohad Naharin is a choreographer and the creator of the Gaga movement language. Born in 1952 in Mizra, Israel, he began his dance career with Batsheva in 1974 and made his choreographic debut in New York in 1980. In 1990, Naharin was appointed Artistic Director of Batsheva Dance Company and established its junior division, Batsheva – the Young Ensemble. In addition to his stage-work, Naharin developed Gaga, the innovative movement research and daily training of Batsheva's dancers that has spread globally among both dancers and non-dancers. Gaga's movement language is continually evolving.

Kim Rosen

Author, Spoken Word Artist, Ceremonialist, and Founder, S.H.E. College Fund for Maasai Girls

Feast of Losses

Read Bio

Kim Rosen

Kim Rosen, M.F.A., has awakened listeners around the world to the power of poetry to heal, connect and disarm individuals and communities. She is a poet, spoken word artist, ritualist, and guide of inner exploration. Her current passion is creating environments through poetry, music, silence and ceremony to open to aging, death and letting go. Her recent audio release, Feast of Losses, is a collaboration on the same theme with cellist Jami Sieber, with whom Kim has co-created several previous albums. She is the author of Saved by a Poem: The Transformative Power of Words (Hay House, 2009). In 2007, she spoke a poem to a group of Maasai girls who had fled FGM and Early Childhood Marriage, and that moment became the seed of the Safe House Education (S.H.E.) College Fund, (www.shecollegefund.org), which sends Maasai girls in Kenya to college. 
Jami Sieber

Electric Cellist, Vocalist, and Composer

Feast of Losses

Read Bio

Jami Sieber

Electric cellist and vocalist Jami Sieber reaches inside the soul with compositions that are contemporary, timeless, lush, and powerfully evocative. Jami creates her own kind of world music, boasting immediate emotional impact and conveying a visionary presence that goes beyond the gorgeous melodies and moving rhythms. Jami's musical path moved from classical to folk, to rock/pop, to world and improvisation. Since launching her solo career, Jami has entered into dynamic collaborations with an extraordinary spectrum of dancers, actors, poets, visual artists, improvisers, vocalists, and instrumentalists that span the globe. Her compositions have been used for film, (Dorothea Lange: Grab a Hunk of Lightning, Queen of the Sun, Big Joy: The Adventures of James Broughton), dance, theater, and the popular video game – Braid. She has to her credit 10 self composed and produced recordings that have garnered numerous awards. Jami's life-long commitment to the environment, social justice, and the healing arts is at the heart of her music, reflecting a deep dedication to the arts as a medium of exploration and awareness of the interconnectedness of all beings. 

Ron Artis II

Artist and Public Speaker

Music is My Language

Read Bio

Ron Artis II

Ron Artis II, hailing from Haleiwa, HI is an award-winning artist who brings a unique, soulful, honest songwriting style to the stage, performing all original music and energizing audiences all across the globe. You'll be sure to leave the experience feeling loved, electrified, and pondering the lyrics.

Oleaje Flamenco

Flamenco Artist

Triumph Over Suffering

Read Bio

Oleaje Flamenco

Amelia Moore fell in love with movement at a young age and at 17 began performing professionally as a dance soloist with the World Music group, Children of the Revolution. Her journey into art, movement, and self-discovery has taken her through a thriving career in Middle Eastern dance, and a deep immersion in the traditions of Yoga. For the past 13 years, she has dedicated her life to the incomparable art of Flamenco.

Highlights of her career trajectory include performing as an invited soloist in Istanbul and Cairo with the renowned percussionist Burhan Oçal and teaching the joy and empowerment of dance and movement for over 25 years.

As a Flamenco artist, her credits include performing in Arizona Theater Company's reimagined musical Man of La Mancha, receiving a MAC award nomination for her role in the play. She studies intensively with the world's top Flamenco artists and this year was invited to perform as a soloist with the legendary Flamenco guitarist Antonio Rey. Under the name Oleaje Flamenco, she produces shows that bring energy and passionate authenticity to audiences across the country. Amelia is dedicated to the art of Flamenco and hopes through her work to inspire and provide opportunities for the next generation of Flamenco artists.

An alchemical art form from Andalucía in Southern Spain, Flamenco is born from a myriad of cultural and musical influences. Lush, intricate, playful, and passionate, Flamenco embodies the universal human experience of triumph over suffering.
ADditional musicians to be announced
Mia Mingus

Founder of SOIL: A Transformative Justice Project

Disability Justice

Read Bio

Mia Mingus

Mia Mingus founded and leads SOIL: A Transformative Justice Project (www.soiltjp.org) which works to build the conditions for TJ. She is passionate about building the skills, relationships and structures that can transform violence, harm and abuse within our communities and that do not rely on or replicate the punitive system we currently live in.

Bernard Moss

Emotional Intelligence Facilitator

Incarceration Trauma and Healing

Read Bio

Bernard Moss

Bernard Moss is an emotional intelligence facilitator, peacemaker, and expert in violence prevention, mindfulness, and emotional Intelligence. He currently resides in Pittsburg, California. Bernard was one of the first to go through and graduate from the GRIP program at San Quentin. Afterward, he went on to facilitate three groups. He was granted parole after 28 years and currently facilitates at San Quentin, SATF Cocoran, CCWF Chowchilla, and Mule Creek State Prison.

Barbro Svedberg

Specialist/Senior Advisor at Folke Bernadotte Academy

Mediating Active Conflict

Read Bio

Barbro Svedberg

Barbro Svedberg is deeply committed to advancing the processes of peace, dialogue, and meditation, with a special focus in the MENA region. Before joining the Folke Bernadette Academy (FBA) as a specialist and senior advisor, she served as deputy director at the Swedish Ministry of Foreign affairs, focusing on mediation and peace process support. Previously, she served as a policy specialist at the Swedish International Development Agency. 

Barbro has also contributed significantly at the WILPF International Secretariat in Geneva, where she directed the MENA and later the Crisis Response program from 2012 to 2017. During this time, her efforts were devoted to promoting inclusive peace and security, with a particular emphasis on engaging women and civil society in processes concerning Syria, Libya, Iraq, and Yemen.

As an independent consultant in Geneva, she specialized in human rights, international law, leadership, and program management. For over a decade, Barbro contributed to public sector reform, good governance, organizational and leadership development, human rights, and gender equality initiatives across more than 15 countries while at the Swedish Institute for Public Administration 

She holds an LLM in International Law from London School of Economics and a BA in International Politics from the University of Oslo. Barbro's dedication lies in making a positive impact on peace and development through partnerships and fostering collective experiences and learning.
Dr. Rola Hallam

Doctor, Humanitarian, Trauma-Informed Life Coach, Founder, CanDo

Panel: Women in Trauma-Informed Leadership

Read Bio

Rola Hallam

Rola Hallam is an award-winning doctor, humanitarian, speaker, and trauma-informed life coach. She has been practicing medicine for 18 years, with a specialization in anesthesia and global health. She's worked in the UK, Sub-Saharan Africa, and Syria during its decade-long conflict. Rola has received numerous awards and is the first Syrian TED Fellow. She founded CanDo, which aids frontline health workers in war-affected areas. Through her efforts, 7 hospitals have been established in Syria. 

Rola advocates for the safety of healthcare professionals and children in conflict zones and emphasizes the well-being of frontline health workers. She's also a recognized speaker, with her talks accumulating over 11 million views online. Her contributions have been recognized in the Lancet, The New York Times, The Daily Show, and 2 BBC documentaries. 

Major (Rtd) Cormac Doyle

Founder, The Serenity Project and Creator, UltraBLS/VRT

Trauma Healing for Veterans

Read Bio

Major (Rtd) Cormac Doyle

Cormac hails from Ireland. A near-death experience at age 15 influenced his desire to pursue a career helping others. He trained as a Registered Nurse Mental Health and completed his initial training in Dublin. He immigrated to England in 1985. After several years he enlisted in the Royal Air Force and completed 25 years of military service, serving in both the Royal Air Force and later the British Army. He has served on numerous deployments from The Former Yugoslavia to Iraq and Afghanistan. He is a qualified Flight Nurse. He has worked at the command level within the RAF and the Army. 

His extensive experience as a clinician has equipped him with the skills to develop a service unique to veterans' mental health, which he self-funds. His particular area of interest is the assessment, management, and treatment of stress reactions, PTSD,  CPTSD, and their impact on individuals, families, and work relationships. Cormac has created UltraBLS/VRT as an enhanced intervention based on EMDR, constructive conversation, progressive relation, client self-development, and human performance. With a colleague he has opened a one-to-one bespoke psychological trauma mental health retreat in Bulgaria – The Serenity Project. He trains selected individuals in UltraBLS/VRT.

Flavia Valgiusti

Former Judge, Professor of Neuroscience and Law, and Trauma-Informed Law Consultant

Trauma-Informed Law

Read Bio

Flavia Valgiusti

Flavia Valgiusti is a lawyer, former judge, researcher, and social psychologist with expertise in trauma-informed law, restorative processes, and juvenile criminology. She is also a professor of neuroscience and law, combining academic knowledge with practical experience. As a UNICEF consultant, Flavia Valgiusti authored a handbook on trauma-informed approaches and successfully implemented a comprehensive training program in North Macedonia. Her work involved training professionals in the judicial, social services, and NGO sectors. Flavia Valgiusti has a postgraduate degree in Transpersonal Psychology and has received training in collective trauma from Thomas Hübl. She actively participated as a co-facilitator of the Pocket Project chapters focused on Collective Traumas in Argentina and Latin America. In addition to being involved in many child rights initiatives, Flavia Valgiusti founded the Children's Advocates pro bono program at the Bar Association and currently directs the Bar Association's Institute for Neuroscience and Law. She has made significant contributions to numerous magazine and book publications.
GUIDED SESSIONS FOR GROUNDING, INTEGRATION, AND RESOURCING
additional INTEGRATION practices to be announced
As Part of the Collective Trauma Healing Upgrade Package Receive Direct Access to 20+ Gifts Including the Following
9 Free Gaga Online Classes
By Choreographer Ohad Naharin
Expand your range of movement while increasing the scope of sensations. 20+ weekly options for online classes in real-time, or on-demand.
Being the Change: Live Well and Spark a Climate Revolution
This full book by Peter that merges science, spirituality, and practical action to develop a satisfying and appropriate response to global warming.
A sage and relatable exploration of the conflicts between genuine spiritual aspiration and our compulsion to improve.
An excerpt from Sarah's book detailing the true story of how she escaped the NXIVM cult
A 23-page guide to help you know what trauma is, how to identify it, and learn the steps to heal.
You Are the One You've Been Waiting For
An excerpt from the book offering a path toward courageous love and connection.
Money as Medicine Journal
10% discount on this key resource for decolonizing wealth and using money as medicine for healing and wholeness.
Mini-Journeys: Expanded Awareness In Practice
A three-video series of practices with Licia Sky and Bessel van der Kolk.
An excerpt from the veteran journalist's guide to the medical steeplechase of surgery, chemo, and radiation therapy over her year with cancer during COVID.
A Chapter from the recently published Limits and Beyond: 50 Years on from The Limits to Growth, What Did We Learn and What's Next?
By Rabbi Dr. Tirzah Firestone
A video from a conversation between Rabbi Firestone and Dr. Gabor Maté exploring their experiences and challenges working with trauma healing across generations.
On gender, self-love, and the infinite will, to open you up to wonder and exploration.
By Dr. Diane Poole Heller
A quiz to determine your attachment style – secure, anxious, ambivalent, or disorganized. Results include a detailed breakdown of your style.
Healing Centered Engagement Toolkit
A short video on four revolutionary pivots for better activism and collective leadership.
By Rabbi Dr. Tirzah Firestone
An excerpt from Rabbi Firestone's book, Wounds into Wisdom: Healing Jewish Intergenerational Trauma
Ciro Galindo and Miguel Salazar
A free viewing of this film about a journey to memory, similar to that of Colombia in times of peace, in search to recover its dignity.
By Major (Rtd) Cormac Doyle
A video of EMDR bilateral stimulation music and instructional guidelines on how to utilize it.
Universal Heart Guided Attunement
An audio recording of a guided meditation to connect with the universal heart.
Foreword by Archbishop Desmond Tutu
Archbishop Tutu's written foreword to Nadine Hack's book, The Power of Connectedness.
Struggle Well: Thriving in the Aftermath of Trauma
The foreward and introduction to a step-by-step guide for transforming struggle into strength and post-traumatic growth.
An article detailing the historical context, theory, techniques, and processes of the Somatic Experiencing therapy modality.
Meditating with the Ancestors
A guided meditation led by Jerry Tello and Susanna Armijo that calls on sounds, images, and teachings ofancestral medicine.
UNICEF Trauma-Informed Handbook
An introductory handbook from North Macedonia's trauma-informed training program for the judiciary, police, and social services.
The introduction chapter on finding purpose in an age of climate crisis.
By Father Joshtrom Isaac Kureethadam
A PDF of Father Kureethadam's commentary on Pope Francis' Encyclical Letter Laudato Si': On the Care for Our Common Home.
What about those who have hurt me?
An excerpt on awakening the Four Immeasurables and exploring forgiveness from Lama Tsomo's book, Deepening Wisdom, Deepening Connection.
UNICEF Trauma-Informed Handbook
An introductory handbook from North Macedonia's trauma-informed training program for the judiciary, police, and social services.
The introduction chapter on finding purpose in an age of climate crisis.
Help Support this Important Work!
Get Lifetime Downloadable Access to 50+ Hours of Summit Recordings,
20+ Speaker Bonuses, and more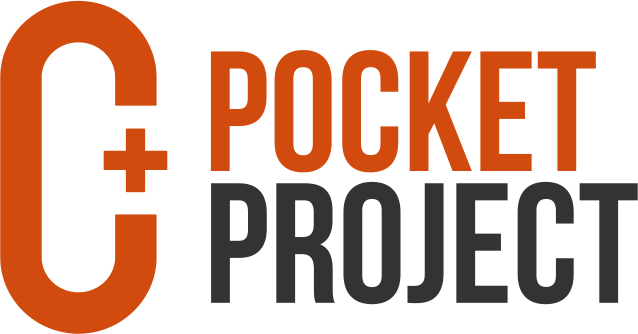 The Pocket Project is a nonprofit organization dedicated to growing a culture of trauma-informed care. We develop training, consulting, and social impact projects that contribute to the global restoration movement. Click Here to Learn More ➤